Roofing Fasteners
"J", "L", "Pipe bolt (Galvanized & PVC Coated)
Butyl Tape
Foam Filler (For Ends) & Silicon Sealant
PVC & PP Cap
Roofing Accessories - Ridge, Corner, Gabble, Gutter
Sag Rods
Foundation Bolts
Bracing Rods
Cleats
Base Plates
Roofing Fasteners : (SELF DRILLING CUM TAPPING SCREWS (SDT)
It is very important to use right length and dia of screw. Also assure pitch of the screw, coating quality and salt spray test detail.
"J", "L", "Pipe bolt (Galvanized & PVC Coated) :
Butyl Tape :
Butyl tapes are applied on side overlap of sheets to prevent ingress of water. These are necessary for ensuring water tight sealing of roof. Roof below seven degree slopes necessarily require these tapes and are applied as shown below.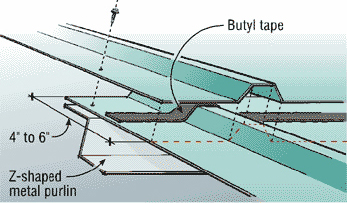 Foam Filler (For Ends) : Silicon Sealant For Gap/Screws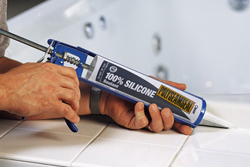 PVC Cap For SDT Screw :
This is required as an added safety to prevent leakage. These are available in different colours. PVC caps for J,L, pipe bolts and PP caps for SDT screws are available for sale.
Bird Protection accessories.
Bansal is committed to provide every solution related to factory shed. We supply and install bird protection accessories
.