These type of purlins are most unique cold roll-formed sections used to fix roof and side claddings. The advantage of using these purlins is that unlimited depth and thickness option gives the designer the required freedom to design the most economical purlin.
Minimum yield strength of these purlins will be 320 Mpa which enables designer to design lightweight purlin.
"Z" purlins can be supplied from 100 mm depth to 300 mm depth and thickness of 1 mm to 3 mm.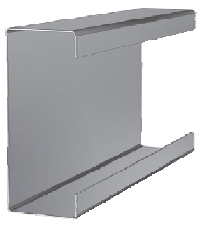 "C" purlins can be supplied from 100 mm depth to 300 mm depth and thickness 1 mm to 3 mm